Creating a better online buying experience
| | |
| --- | --- |
| • | Make it convenient |
| • | Offer multiple connection options |
| • | Listen to concerns |
| • | Build trust through transparency |
Source: LIMRA 2014
What's new
May 2014
How Gen X and Y want to buy life insurance online
Despite an increasing number of channels for purchasing life insurance and online information sources, many Gen X and Y consumers still do not have all the life insurance coverage they need.

The Life Insurance Marketing Research Association (LIMRA) held focus groups with 70 Gen Xers and Yers to better understand the buying experience these customers are looking for. All participants had identified a need that led them to at least start the life insurance research process. Though the findings were directed to insurance carriers, they also can be helpful to employers who want to improve their benefits communication with these generations.
What drives online vs. offline channel preference?
While not definitive, LIMRA has identified some common characteristics of Gen Xers and Yers who prefer one channel over the other:
Online buyers look for convenience, like to do what they can online, often turn to companies familiar to them, and are comparison shoppers. Fewer Gen Y and X consumers prefer purchasing online over offline, however those that do are more self-directed and more confident of their abilities to self-educate. Some are time challenged, pointing to the value of convenience for online life insurance buyers.
Offline buyers prefer to meet with someone they already know or want to be able to ask questions. Those who most want to purchase through financial professionals in person are often advice seekers and relationship builders. They want an expert to educate them, explain their options, and answer their questions. Similar to in-person buyers, phone buyers want the opportunity to have someone answer their questions.
Where do online shoppers go online?
Search engines. They may enter "life insurance," "term life insurance," or "top 10 life insurance companies" into the search bar. They seek product information, the names of trustworthy companies, and experiences others have had with companies.
Neutral sources. Some go directly to sources they know such as Consumer Reports, Forbes, The Wall Street Journal, Standard and Poor's, Moody's, the Insurance Commissioner for their state or CNNMoney.
Insurance company sites. Often they go to the websites of companies with which they already own products, such as their auto or homeowners' insurance companies. Others choose companies known to them through other sources including ads, work, friends and family.
What Are Online Shoppers Seeking?
Ease of use. Some Gen X and Y participants were able to find what they needed online, while others could not. Some said that they had to "dig" for the information they wanted, while others experienced information overload.
Education. Some online shoppers know what they want, while others do not. Online shoppers expect clear, concise, bulleted or tabbed information that enables them to drill down if they need to know more. They also suggest companies use a "mouse over" option to highlight definitions of unfamiliar terms. Explanations should be in laymen's terms and displayed in ways that help them compare policies or companies.
Links to unbiased sites. Generations X and Y are often concerned about biased information on company websites. Employer and insurer sites could offer links to ratings or external educational sites.
Calculators and worksheets. Online shoppers often like the option to use calculators to help them assess their needs, including the type and amount of insurance to buy.
Phone options for questions they cannot find online. Most participants want the option to call someone, and most prefer toll-free numbers direct to a person rather than click-to-call or chat.
Prices. Online shoppers often want to know how much life insurance will cost. Some just want an estimate based on a few short questions, but some shoppers – particularly those who want to buy online – are willing to enter a substantial amount of information online in order to get an accurate quote that may eventually feed into an online application. Participants suggest offering options. Ask them if they want to answer a few questions for a quick quote or whether they are willing to fill in more information to get more accurate quotes.
Everything they need from start to finish. Participants who want to buy online very often want to do everything online, from thoroughly educating themselves, completing all information, paying for the product, and receiving future service.
The current Gen X and Y life insurance online channel experience is far from ideal. Creating a better online experience entails making buying more convenient, offering multiple connection options, listening to their concerns and building trust through transparency (e.g., outline what policies do and do not cover, explain the claims process). Lastly, LIMRA stresses the importance of education, "… getting the education part right is a huge part of encouraging most Gen X and Y shoppers to buy. Educate them … and give them time to decide."
Sources:
Seeking the Ideal Experience: How Gen X and Y Want to Buy Life Insurance, LIMRA 2014.
The Insurance Purchase Process: The Role of the Internet in the United States, LIMRA, 2012.

---
» April 2014
Study reveals what employers and producers want in a group insurance carrier
» March 2014
Minnesota Life sponsoring benefits conference
» February 2014
Group life sales soar
» January 2014
Securian makes group life EOI mobile
2013
» December 2013
Happy holidays!
» November 2013
LIMRA study reveals opportunities for small business advisors
» October 2013
29% of clients withhold critical information from their financial advisors
» September 2013
29% of clients withhold critical information from their financial advisors
» August 2013
Social media no longer an untapped channel for benefits communications
» July 2013
Securian wins best employer trifecta
» June 2013
SALGBA celebrates record attendance at annual conference!
» May 2013
Debt torpedoes retirement expectations
» April 2013
Securian study of retirement strategies finds knowledge lacking
» March 2013
Minnesota Life sponsoring breakout at benefits conference
» February 2013
Minnesota Life reports outstanding year-end results
» January 2013
Growing a company in good times and bad
2012
» December 2012
Happy holidays!
» November 2012
Healthspan vs. Lifespan
» October 2012
Voluntary benefits
» September 2012
Promoting goodness in leadership can energize your workforce
» August 2012
Securian ranks among best employers
» July 2012
2012 Financial Wellness Survey
» June 2012
Global Rescue is travel assistance partner
» May 2012
"Voluntary Pulse" survey guides carriers in improving benefits strategy
» April 2012
Will my money last as long as I do?
» March 2012
Securian appoints leaders for two branch offices
» February 2012
Minnesota Life reports outstanding year-end results
» January 2012
The key to controlling health care costs: more transparent than you think
This article appears in our free, monthly e-newsletter - Aware. Click on the banner below and subscribe now!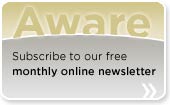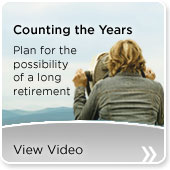 Insurance products are issued by Minnesota Life Insurance Company in all states except New York. In New York, products are issued by Securian Life Insurance Company, a New York authorized insurer. Both companies are headquartered in Saint Paul, MN. Product availability and features may vary by state. Each insurer is solely responsible for the financial obligations under the policies or contracts it issues.

©2009 Securian Financial Group, Inc. All rights reserved.